DIKEADAZE DOTTY BY DESIGN
(SCHERZANDO PISCES X DIKEADAZE NOT GUILTY JW)
HIPS 3/3
ELBOWS 0/0
GPRA-1 CLEAR
CLEAR EYE CERTIFICATE DATED
29/09/2015
DOTTY IS KITTY (My Girls) AND TIMMY'S (My Boys)
DAUGHTER
Dotty has a 2nd and a 4th in Novice Field
Trials.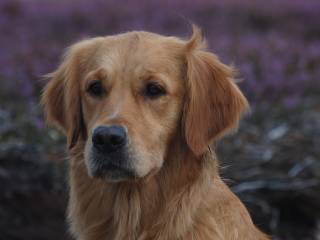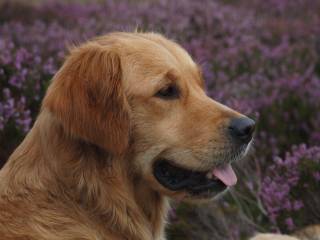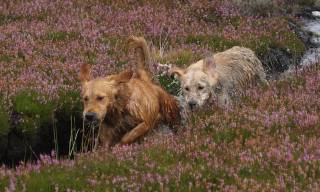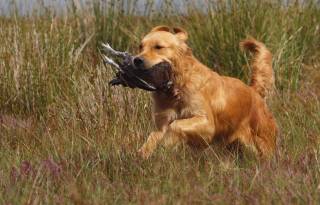 Dotty's puppies have now all gone to their new homes this was the diary of their time here:
Dotty with her puppies just a
few hours old, very red as it was cold and we had the heat lamp on.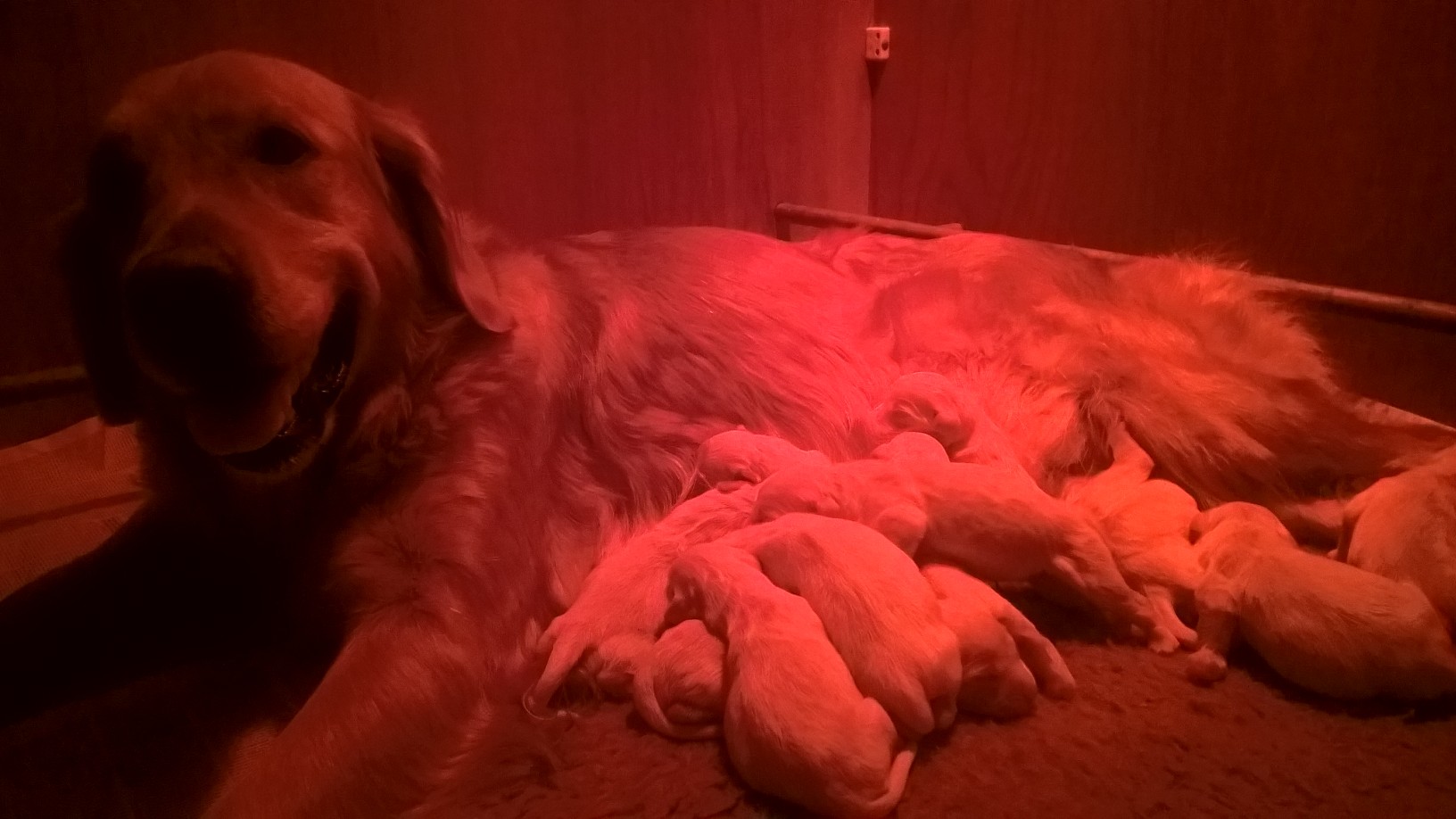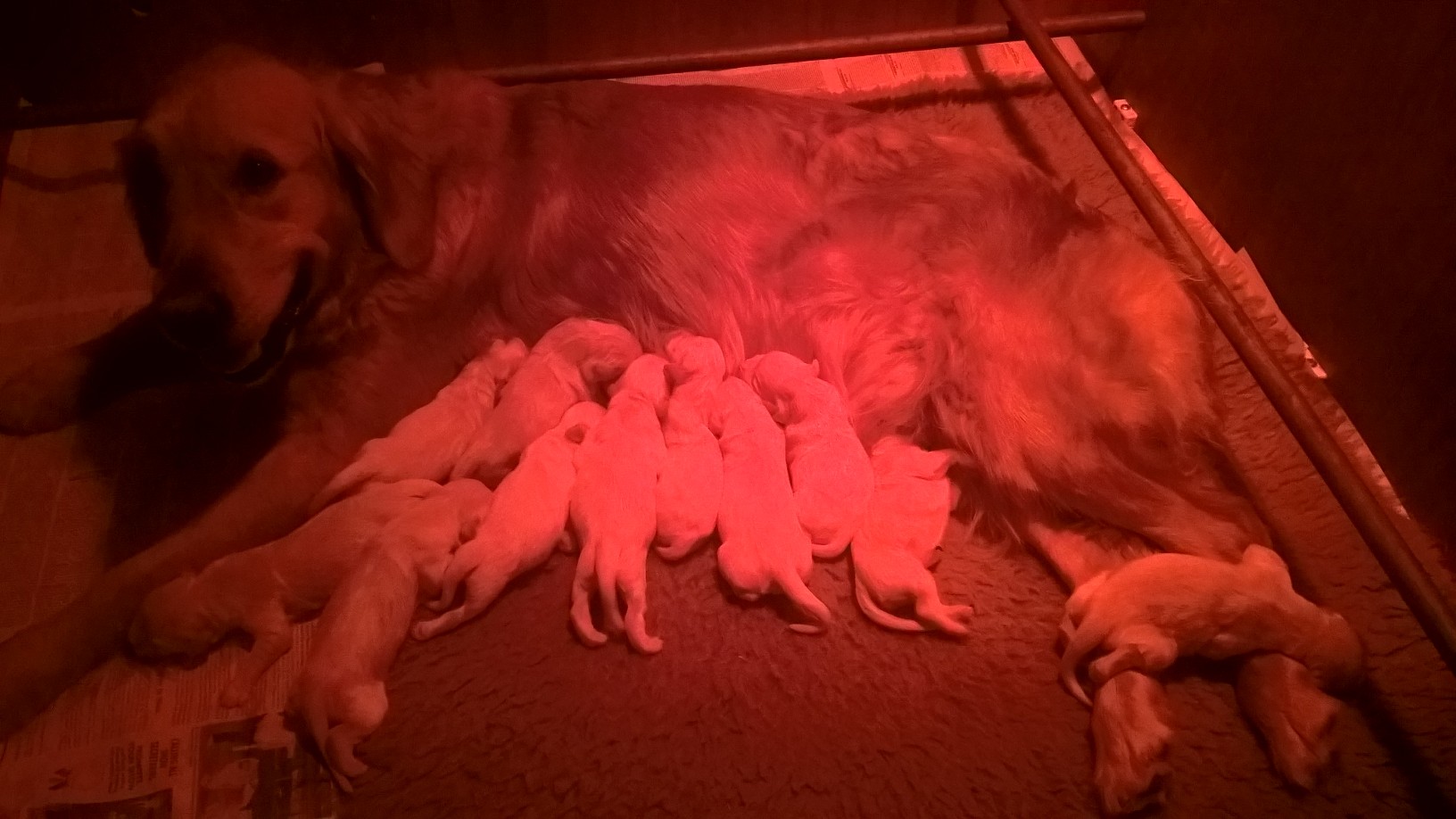 Dotty's puppies 0ne week old,
blind, deaf  and totally reliant on mom.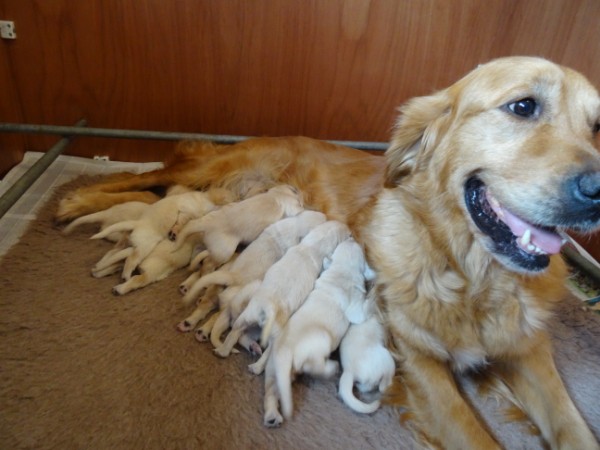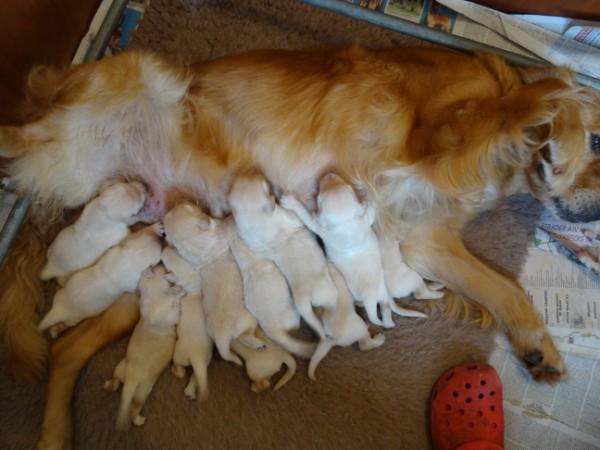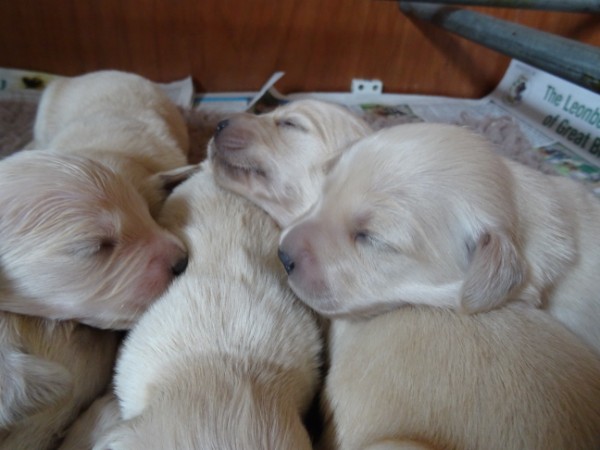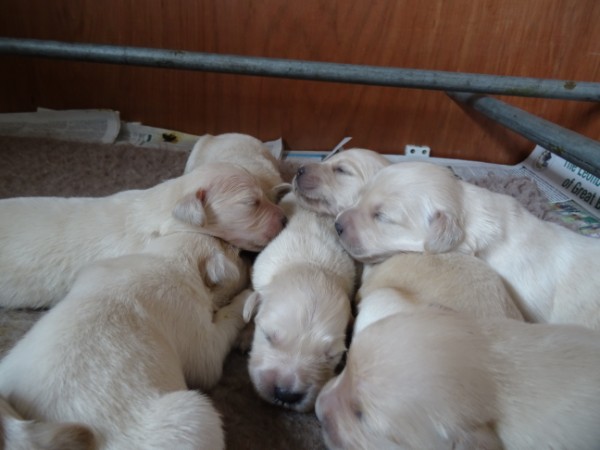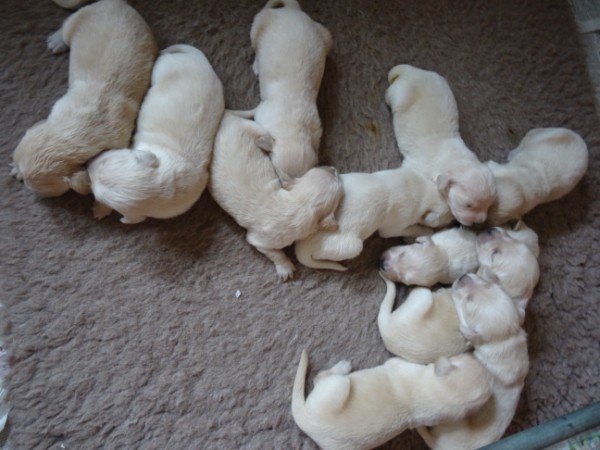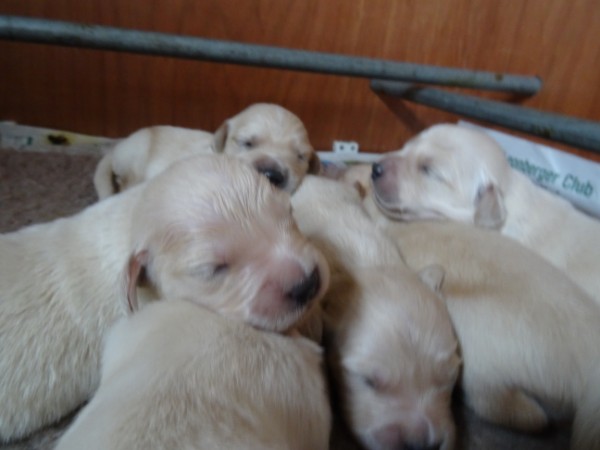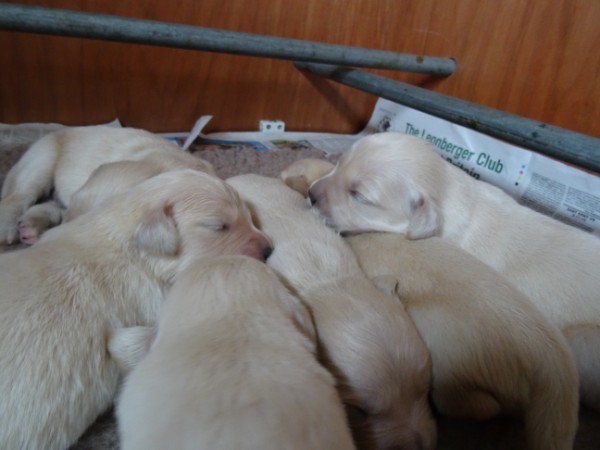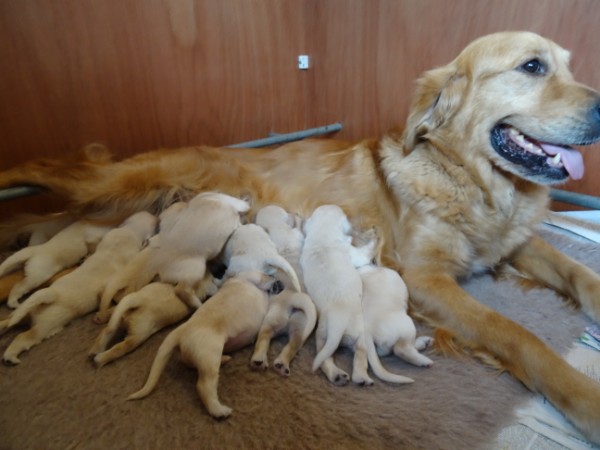 Now 2 weeks old, their eyes are open and they
are starting too hear, but only interested in mom.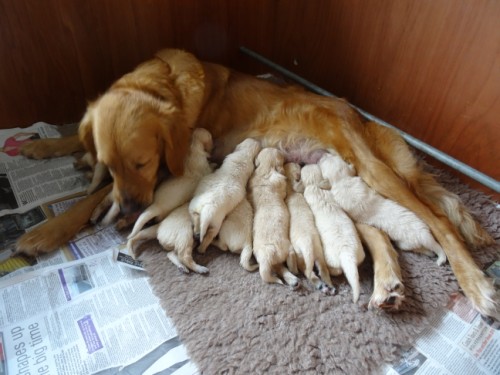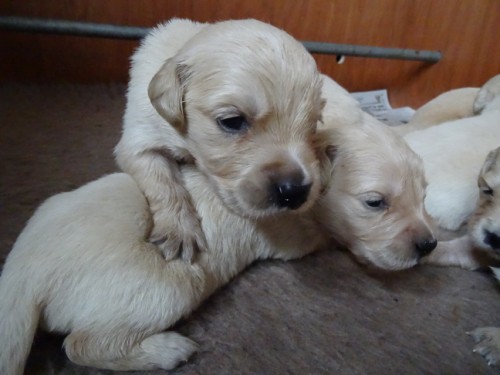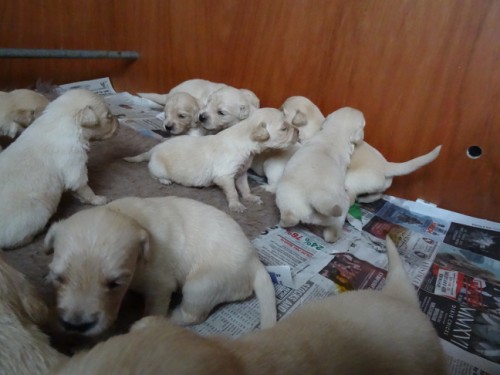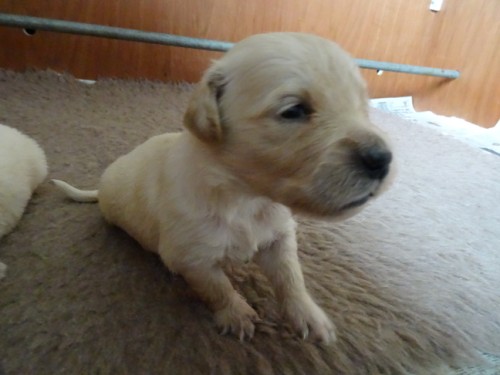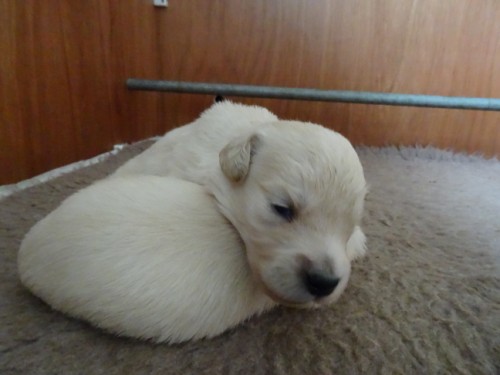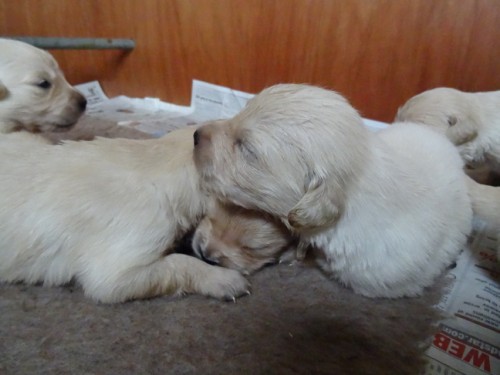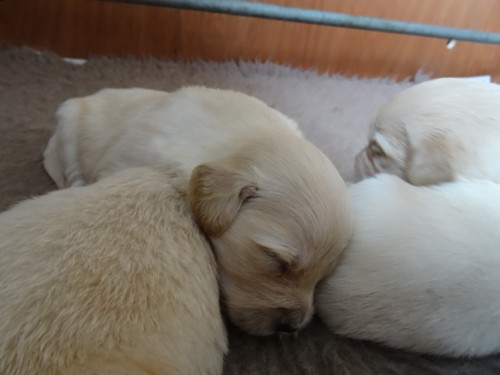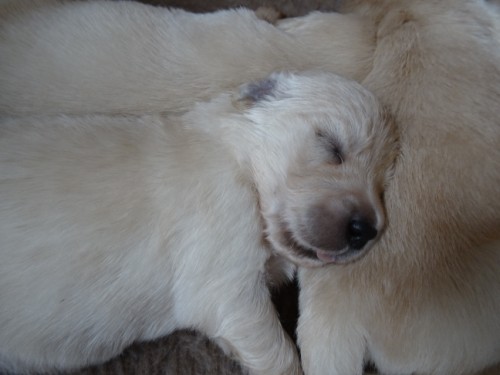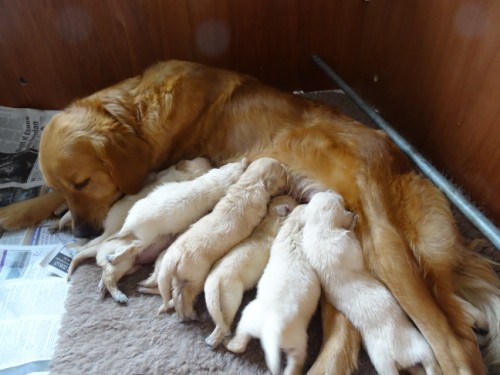 Just after they turned 2 weeks it was so hot
and humid they were very unsettled, so I gave them some liquidized puppy food
and and diluted puppy milk, which although they wore as much as they drank it
was just what they needed and they are now starting too eat and drink well.
They are 3 weeks old and now acknowledge me but only as another source of
food, they are also starting to try and play with each other.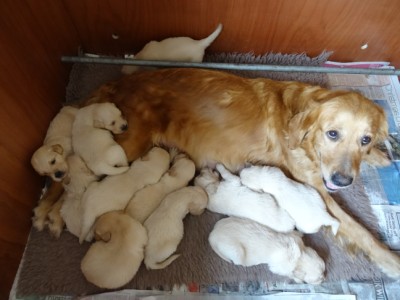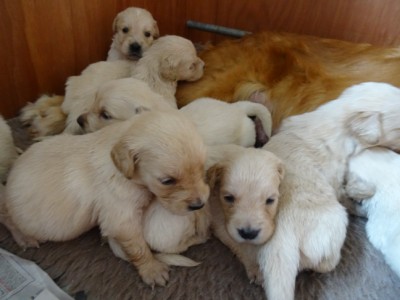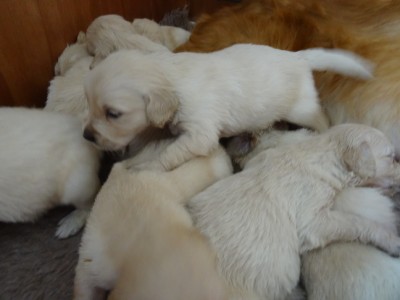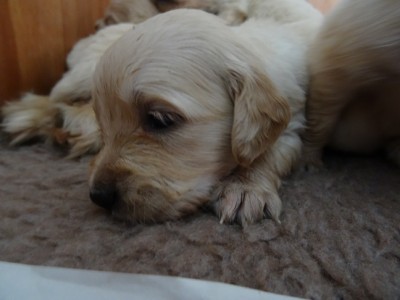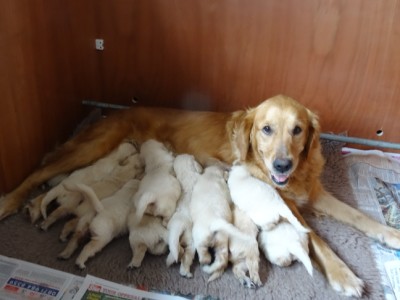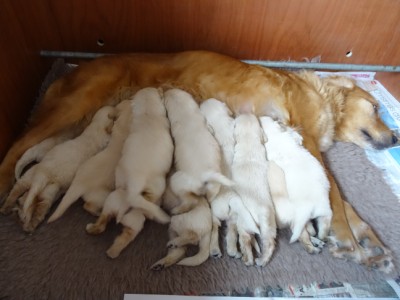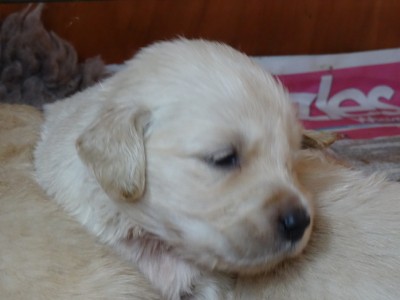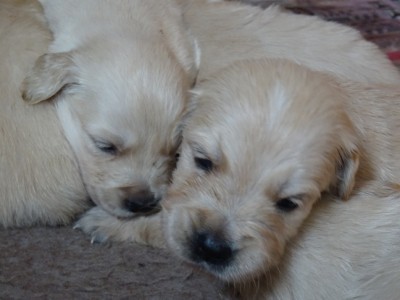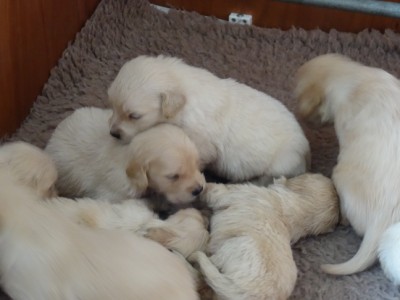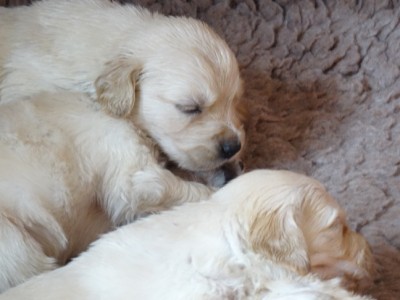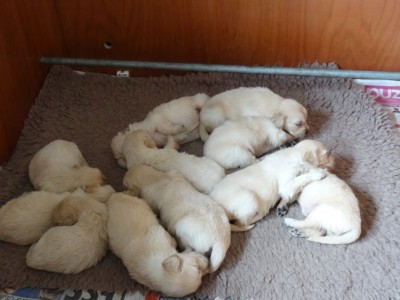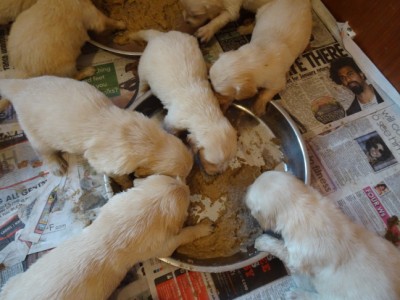 They are now 4 weeks old and starting to
take an interest in the outside world. They having 4 meals a day and are eating
well, Mom is spending less time with them and chooses to just feed them and
leave. As she spends less time with them she will stop producing so much milk
and complete weaning should be by the time they are 6 weeks, although they could
now survive without her, she needs to slowly stop her milk production. You will
see from the photo's with mom, how much they have grown each week, and that they
now struggle to fit in to feed.     They play with each
other and toys and have enjoyed meeting their new prospective owners, but still
sleep a lot.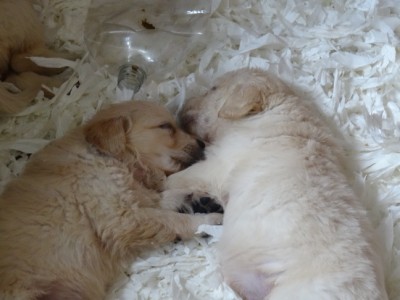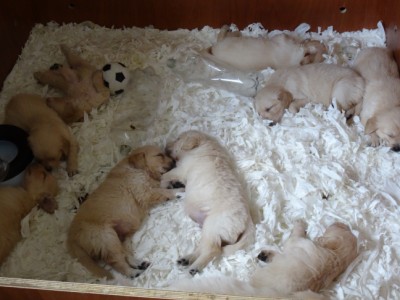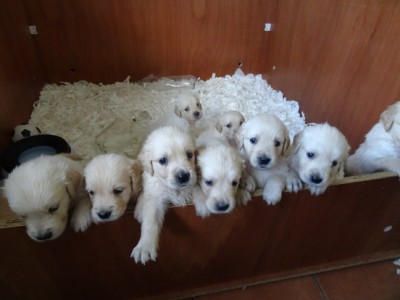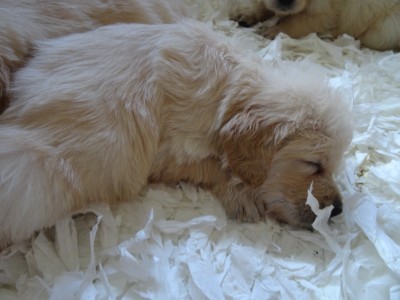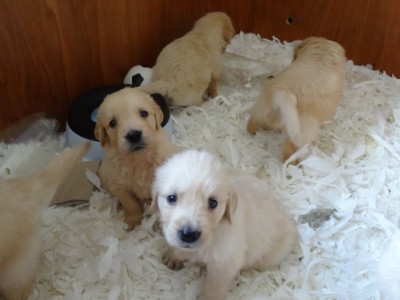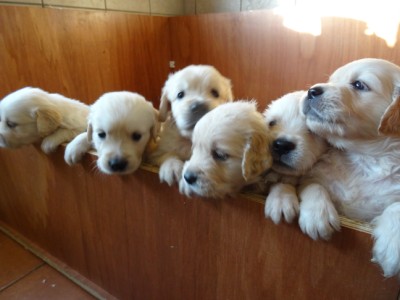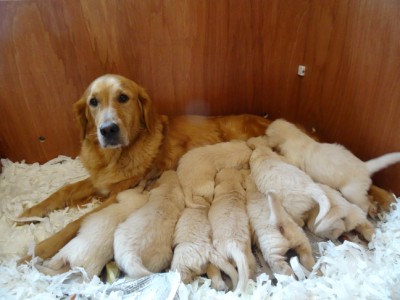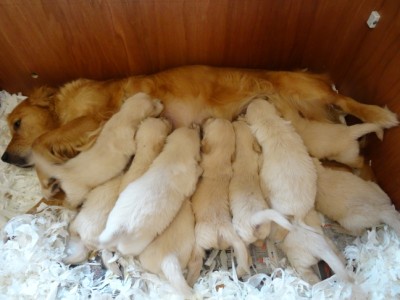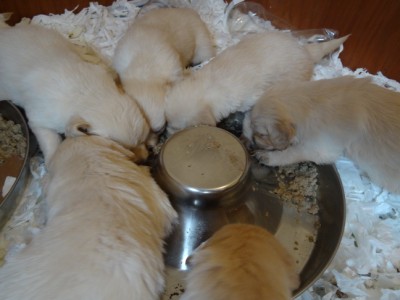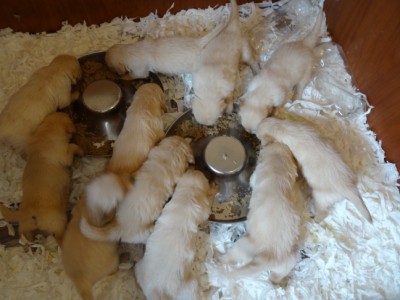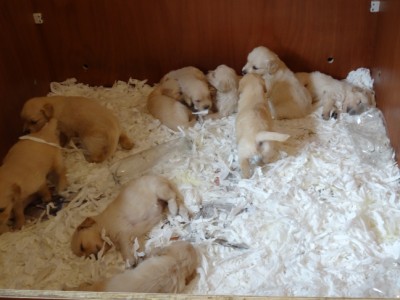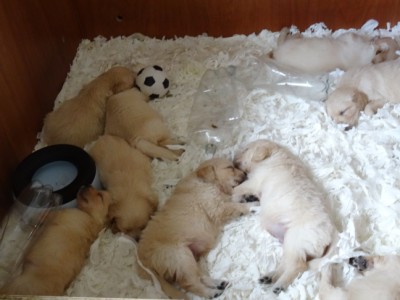 Now 5 weeks old, they seemed to enjoy meeting people this week,
and are now 2 big for their whelping box, so on Sunday afternoon we set them
free into their puppy pen. Just managed to get one photo of them all looking
over the front of the box. Mom now has to feed them stood up as they have grown
so much, and should be completely off them by the end of this week. She now
wants to be with us again and only feeds them once a day.
Only one we could get with all Eleven up at the same time