My Champions and Dogs Past
CHAMPION TOKEIDA OUTLAW'S HUSSY AT DIKEADAZE
(CH.Meant To Be at Moorquest x Synspur Briar of Tokeida)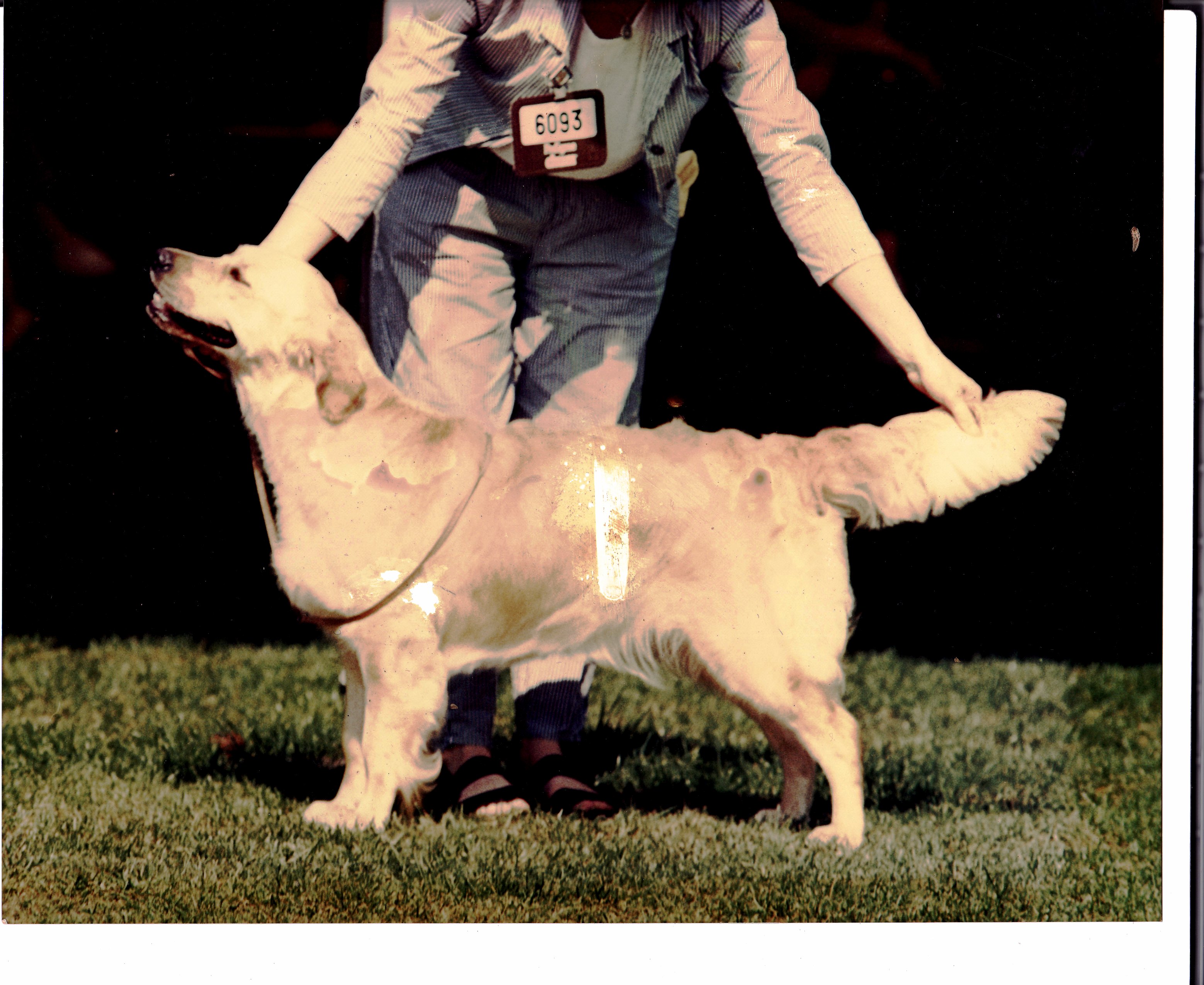 AGED 13 MONTHS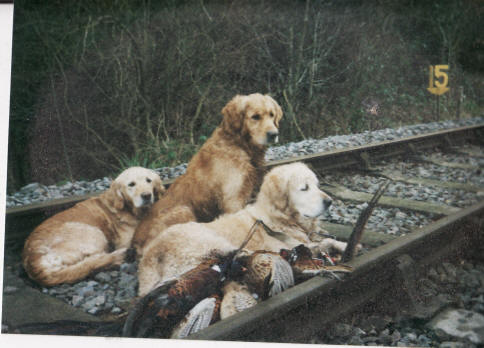 ON LEFT WITH DIKEADAZE DICMAGIC (CENTER) AND
MAURFIELD MERCURY AT DIKEADAZE JW (FRONT)
CHAMPION DIKEADAZE WELLINGTON JW
(Maurfield Mercury x Dikeadaze Dragonfly)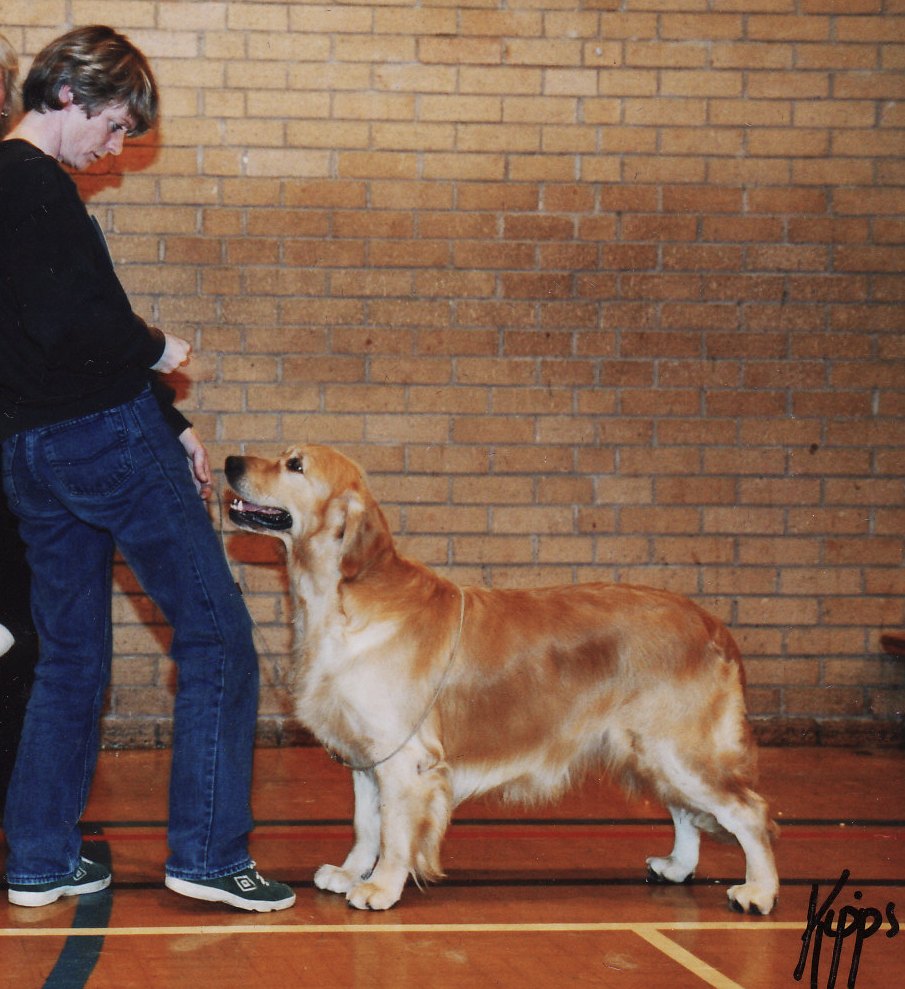 Gaining his 3rd. Challenge Certificate at North West GRC.
MAURFIELD MERCURY AT DIKEADAZE JW
(Amirene Adam x SH.CH. Maurfield Tiger Lil)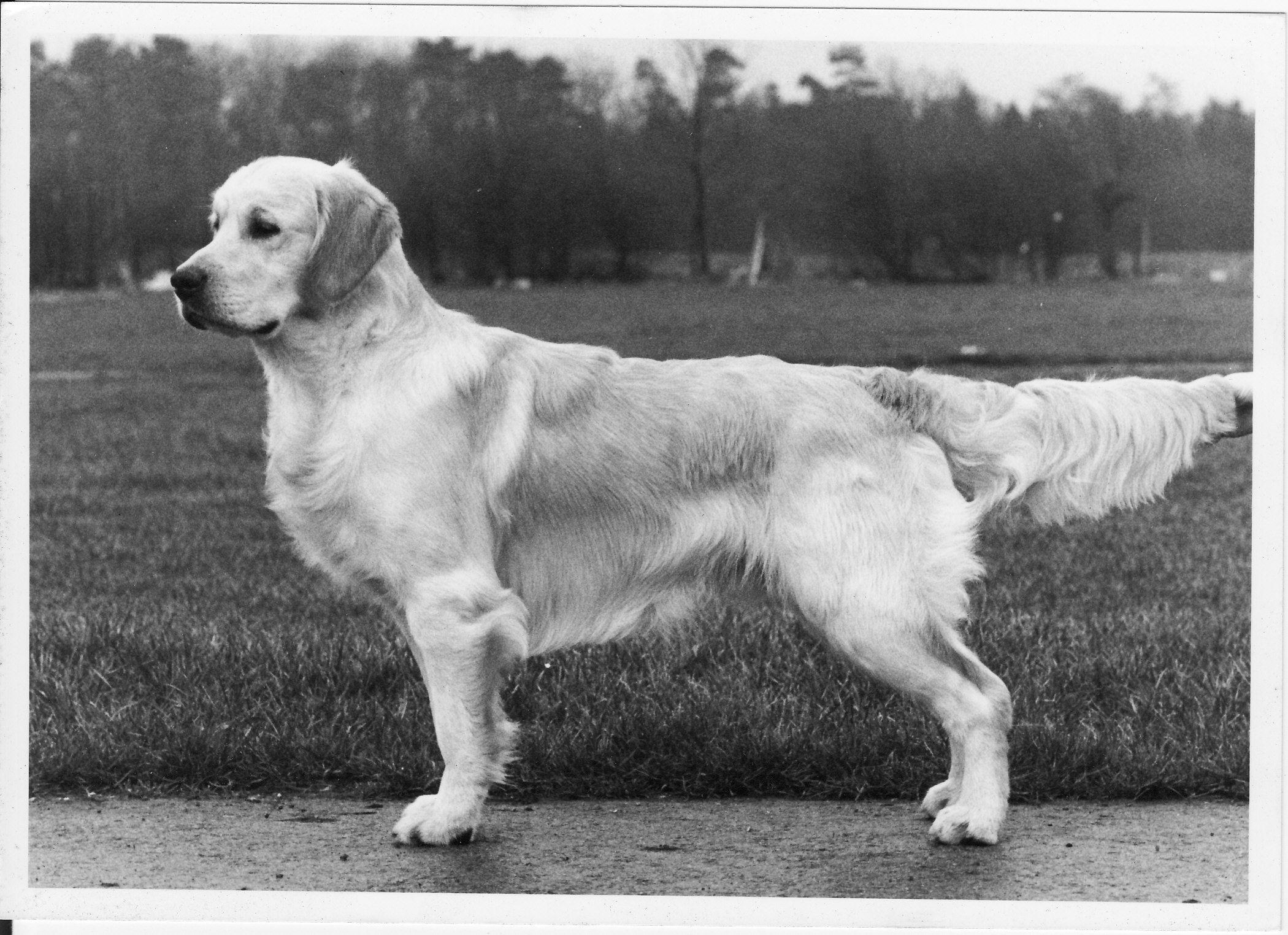 Aged 15mths.
DIKEADAZE SUNKISSED JW
KENNEL CLUB JUNIOR WARRANT
SHOW GUNDOG WORKING CERTIFICATE
HIP SCORE 7 – 15 = 22
HIS WINS INCLUDED
FIRST SPECIAL WORKING DOG CRUFTS 2008
FIRST BASC A.V. ANY OTHER
RETRIEVER PICKING UP DOG CRUFTS
2008
FIRST POST GRADUATE DOG
BERKSHIRE DOWNS AND CHILTERNSGOLDEN RETRIEVER CHAMPIONSHIP
SHOW , Judge Mrs. W. Andrews, 2008
FIRST POSTGRADUATE DOG MIDLAND
GOLDEN RETRIEVER CLUBCHAMPIONSHIP SHOw,  Judge Mr. M. Godefroy, 2008
2nd. Post Graduate Dog Golden
Retriever Club of Wales, Judge Mrs. L. Keene  14th. Feb. 2009.
1st. Special Working Dog,
Midland Golden Retriever Club Open Show Judge Mrs. Kathy Gorman, 14/06/09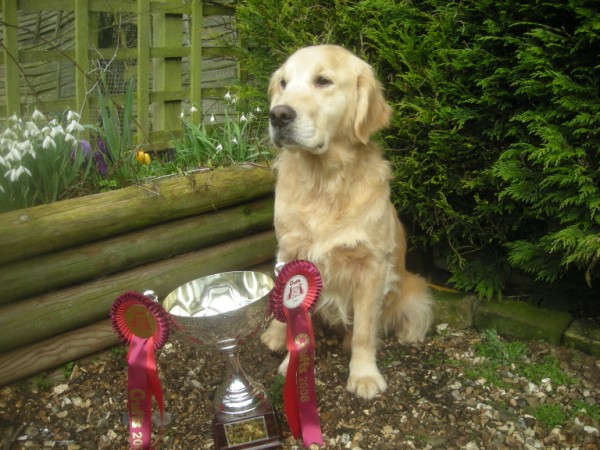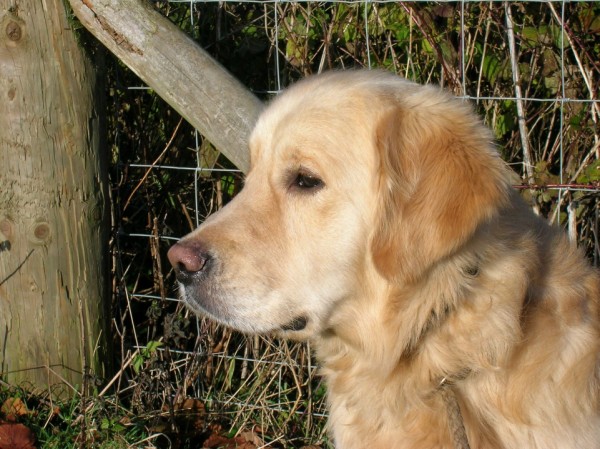 SCHERZANDO PISCES
(Standerwick Remus of Merryway x
Scherzando Grundy)
Field Trial Winner
HIP SCORE 7/12 = 19
Current Eye Certificate 09.02.2012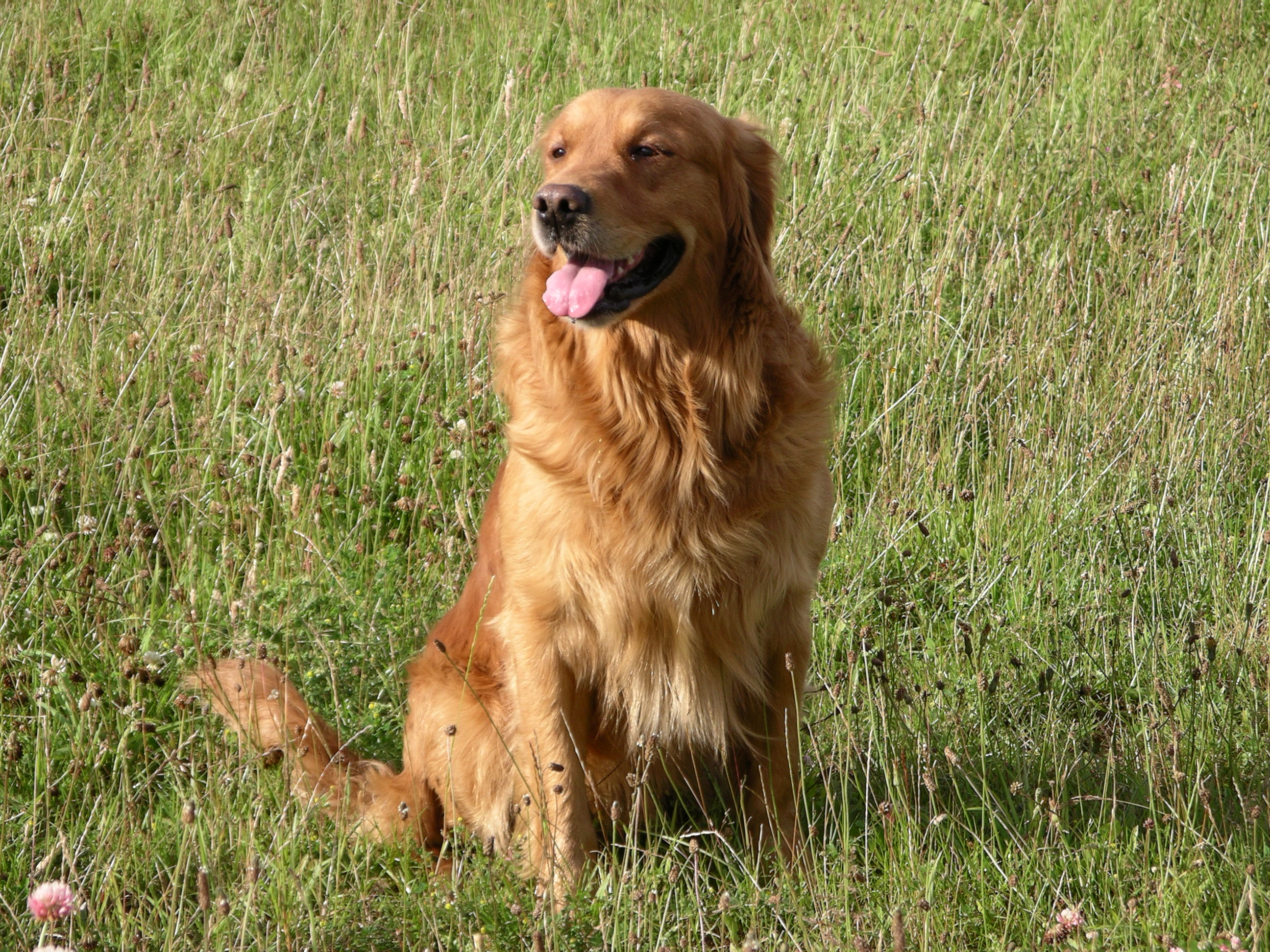 Timmy is a working bred Golden Retriever
He is at stud to approved bitches
Timmy  won the Norfolk Gundog Club 2
day A.V. Retriever Open Stake.
22nd./23rd. October 2009
Judges: Richard Webb, Mike Jennings,
Phil Askew & Richard Beckerleg.
Qualifying him for the Retriever
Championships in Lincolnshire at the end of November 2009.
He got through to the second day of the
the IGL Retriever Championships.
Photo's taken at the Norfolk 2 day
 by kind permission of Veronique Morize-Jaquemet (Fields De Mauny)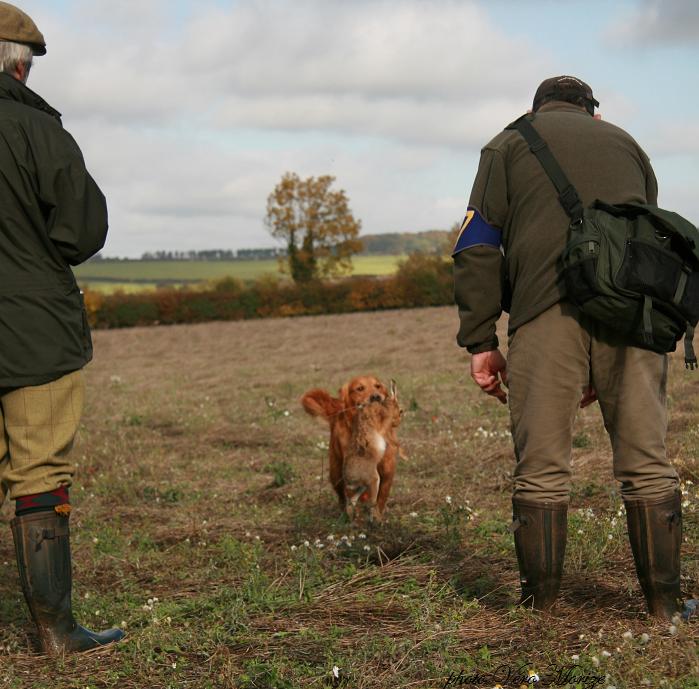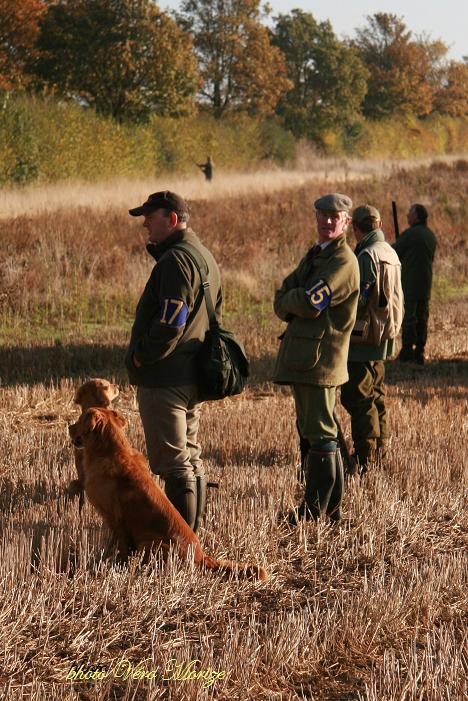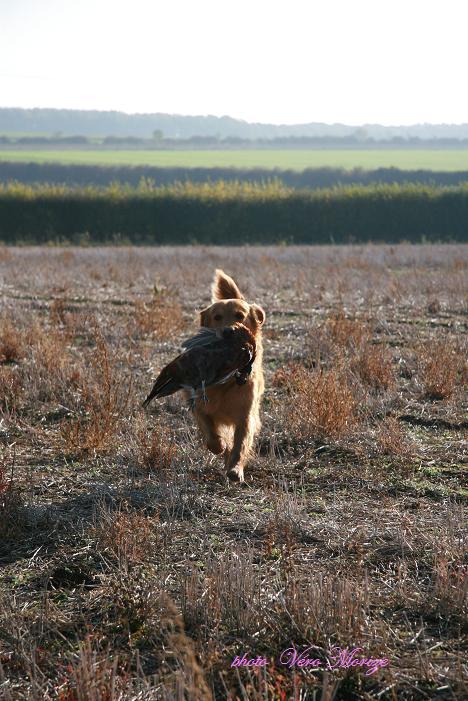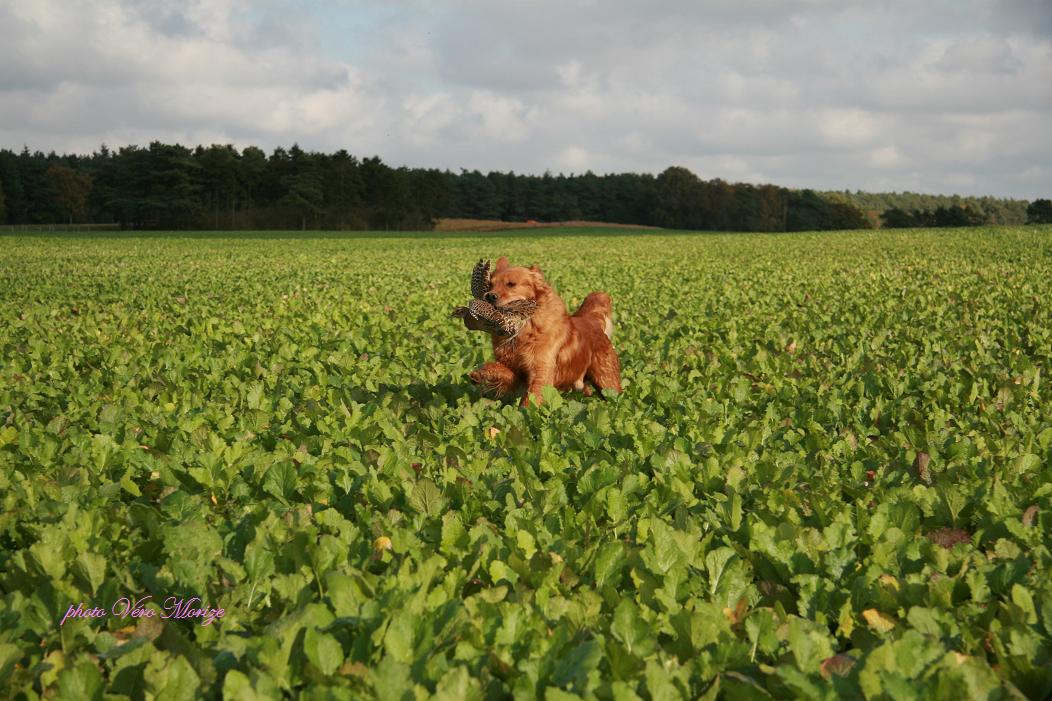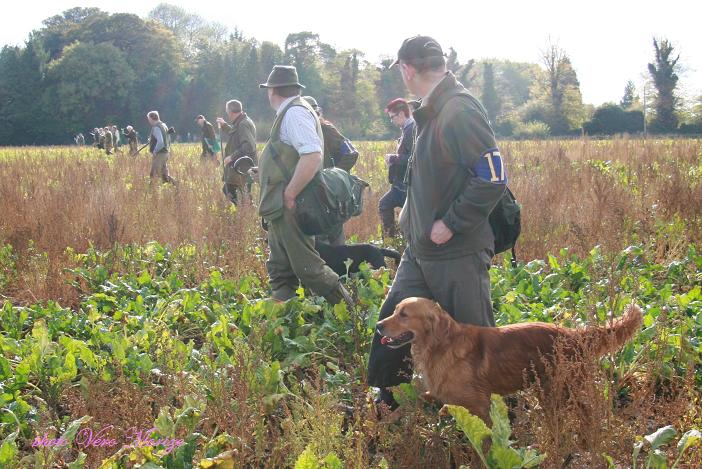 Recent Trial awards:
Midland Counties Field Trial Society 2 day A.V.2010 he had a  C.O.M
Golden Retriever Club 2 day Open 2010 he had a 3rd.
RECENT WORKING TEST AWARDS:
First Berkshire Downs and Chilterns GRC Open Test  1st.
May 2010
First Midland Golden Retriever Club
A.V.Retriever Open Working Test.
Team First Windsor Charity Test 11th.
April 2009.
Team 3rd. Golden Retriever Inter – Club
Test. June 2009.
SHOW AWARDS:
Timmy came First in the Field Trial Dog
Class at CRUFTS 2009 Judge Mrs. S. Almey
and also First Field Trial Dog Class at
Crufts 2010 Judge Mrs. M. Woods.
First Field Trial Dog South Western
Golden Retriever Club Mar. 2009 Judge Mrs. R.Rains
First Field Trial Dog Golden Retriever
Club July 2009 Judge Frank Kane.
INTRODUCING TIMMY'S SON…. ARDYLE
ADONIS (Red).
Many thanks to Caroline and Alistair
Ross for allowing us to have him, Red is from their bitch Deepfleet Avocet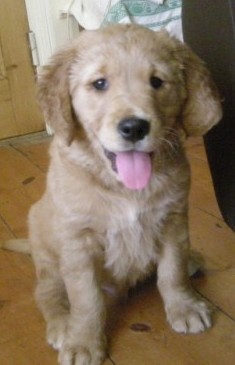 Red 9 weeks old.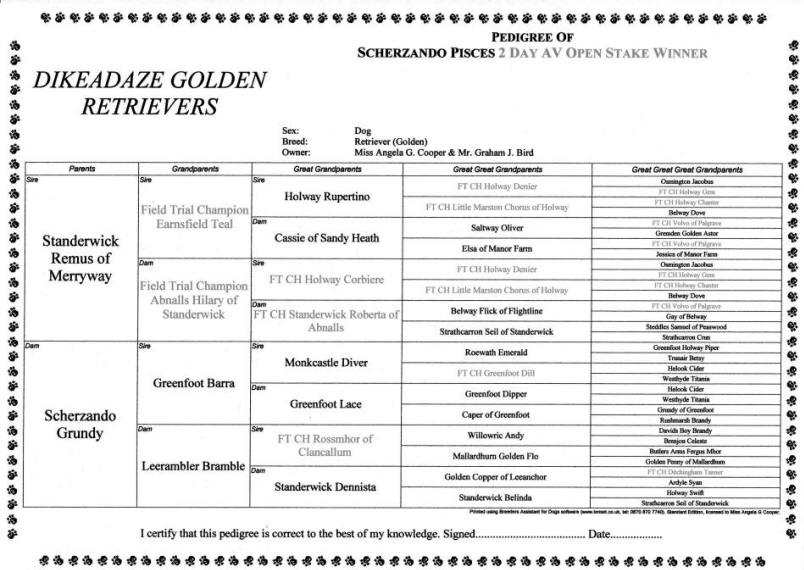 DIKEADAZE NOT GUILTY JW
TOP WINNING GOLDEN RETRIEVER PUPPY 2004
SHOW GUNDOG WORKING CERTIFICATE
HIP SCORE 6 – 5 = 11
CLEAR EYE CERTIFICATE 30/06/09
Kitty has had three litters and has now
retired from maternal duties,
she now leaves that to her 2 daughters,
D.Tah Dah and D. Dotty by Design.
Recent wins:
1st Veteran Bitch United
Retriever 2010
4th Special Working Bitch
Class CRUFTS 2009
4th. BASC  A.V. Other
Retriever Bitch Class CRUFTS 2009
1ST. Post. Grad. Bitch,
Southern Counties Championship Show, Judge Mrs. W. Andrews. 05/06/09
1st. Special Working Bitch,
Midland Golden Retriever Club Open Show, Judge Kathy Gorman 14/06/09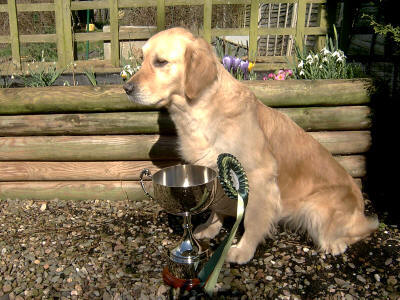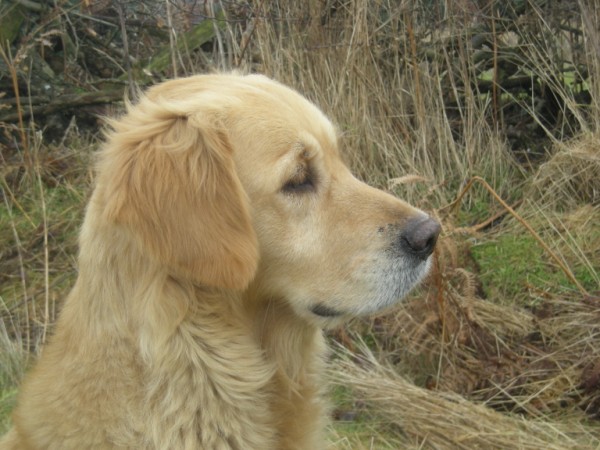 Pedigree